Toki the Conference Timer App
Introducing Toki a conference timer application that is the perfect companion for conference organizers and speakers!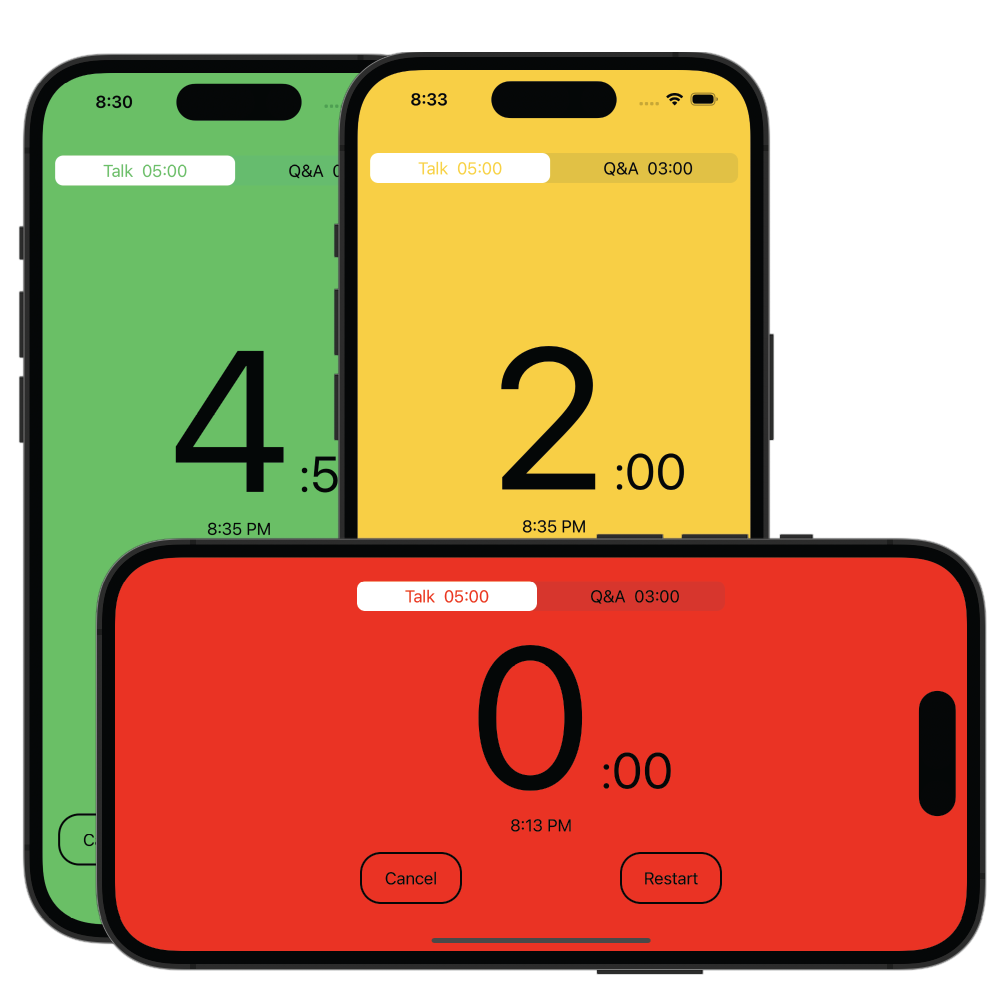 Features
Two Timers: Seamlessly toggle between talk duration and QA session.
Visual Alerts: As talk time dwindles, the background color shifts from green to red, providing a clear and immediate visual cue.
Easy Legibility: Designed to make time easily visible for speakers from a distance.
Getting Started
Download the App: Available now on the App Store.
Set the Times: Input your desired times for the talk and QA session.
Start the Timer: Tap to start the timer for the talk. Once the talk is over, toggle to the QA timer with just a touch.
Stay Alerted: The changing background color will keep speakers informed of their remaining time.
FAQs
Q: How do I toggle between the two timers?
A: Simply tap the toggle button on the top of the app screen to switch between talk and QA mode.
Q: Can I customize the color gradient?
A: Currently, the color shift is from green to red as the time elapses. I'll consider adding customization options in future updates!
Q: Is there an Android version available?
A: At this moment, the app is exclusively available for iOS devices.
Support
Experiencing issues? Have suggestions? I'm all ears.
Updates
Stay updated with our latest features and improvements by checking this page or following me on Twitter.
Privacy Policy
---
Toki Conference Timer App © 2023 Erkin Ötleş. All rights reserved.